Episode 22 – 1834 – We're Getting Closer To Open Conflict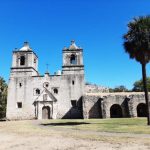 Podcast: Play in new window | Download
Hidden History of Texas – Episode 22 – 1834 – We're Getting Closer To Open Conflict
In previous chapters of the hidden History of Texas I've discussed life in Texas in the early 1830s. I've told you about some of the affects the Law of 1830 had on the early settlers. I covered the Anahuac Disturbances, the battle of Velasco, and the Turtle Bayou Resolutions, in which, in one of the more ironic moments in Texas history,  many Texans pledged their support to then-liberal Antonio López de Santa Anna. I also spoke about the conventions of 1832 and 1833. And how both conventions petitioned for the repeal of the law of 1830.  The resolutions drawn up by the Convention of 1832 were never delivered and hoping to avoid that result with the resolutions from the 1833 convention and due to his influence with the Mexican government, Steven F.  Austin was chosen to present the petitions of 1833 to the proper authorities in Mexico City.
Upon his arrival in Mexico City on July 13, 1833, Austin found that Santa Anna had taken over the national government and was elected president. Curiously, he left the government in the hands of Vice President Valentín Gómez Farías, a liberal Federalist. While Austin received a "kind and friendly" reception, Gómez Farías was suspicious of Texan intentions in Mexico. Since he was aware that the second convention was illegal, Austin was still able to utilize his considerable diplomatic contacts to shepherd the petitions properly through the Mexican bureaucracy. It didn't matter though and the proposals languished, as they slowly worked their way through congress.
There was some positive movement, both Santa Anna and congress repealed the immigration restrictions, held the tariff plea in abeyance, and urged the state government to grant Texas trial by jury. However, no action was taken on the petition for statehood and this failure to secure separation from Coahuila (Koo-uh-wee-la) and create a separate state, Austin penned a letter in October to the ayuntamiento (uh·yuhn·tuh·mee·en·tow) of San Antonio, recommending separate statehood without the approval of the national government. Austin began to return home, however, the letter ended up in the hands of the Mexican authorities, at which time, Gómez Farías ordered Austin arrested and imprisoned in Mexico City from January 1834 to July 1835.
For The Complete Transcript go HERE
The Hidden History of Texas is also available in Audiobook Form