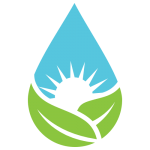 Assisting Rural Texas Communities Survive and Thrive
Consulting For Businesses
Budgeting advice — Input on best practices to cut costs and drive revenue
Production strategies — Recommendations to increase efficiency creating their product
Opportunity management — Highlighting new opportunities for revenue or product offerings
Evaluating current marketing efforts and making suggestions for improvements
Helping to devise, plan, and implement digital marketing campaigns across channels
Training other marketers on best practices and technologies
Offer solutions for workflows or new methods for reaching and converting consumers
Tracking the success of marketing strategies using analytical tools

Consulting For Communities
Identification and Acquisition of community improvement grants
Mobile App development for the purpose of increasing outside awareness of the community
Integrated planning strategies for economic development
Work with the local Chamber of Commerce in devising community activities that benefit local businesses
Leadership development training for multi-generational, multi-cultural cohorts
Crisis response management – message and delivery

100% Texas Veteran Owned
Developer and Marketer for Today's Rancher – Ranch Management Software
With experience developing over 350 mobile apps and digital media, and with over 100,000 downloads worldwide, we have built proven frameworks for apps that give us an advantage over anyone else. Our Texas based development and programming team, will happily discuss your ideas, and how we can turn those ideas into quality reality.
Visit our Google Play Store Developer Page for a listing of our Mobile Apps. New Apps being released on a regular basis

Audiobooks – The best of the classics, downloadable from the Google Play Store
Games – A diverse series of easy to access titles, many with a Texas or historical theme.
Meditation – Sit back and relax, listen to actual recordings of various nature sounds. Ocean, thunder, and animal photography cycle as the vibrant sounds transport your mind to a virtual relaxation.
"We believe the synergy of the combined elements of sound and visuals, with modern electronic features will create an engaging experience."
Productivity – Specializing in apps for the farming and ranch industry, we can deliver a specialized mobile app that does not require either a data connection or WiFi in order to work. Your data is on your device, or it can be stored in the cloud if you so desire.