Episode 24 – The Texas Provisional Government and The Matamoros Expedition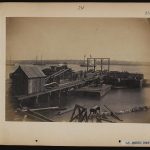 Podcast: Play in new window | Download
This is (Chapter 6 – Audiobook 3) 1830-1861 Episode 24 – The Texas Provisional Government and The Matamoros Expedition 
(Partial Transcript) – 1835 Texas is turning into a powder keg and as the year ends and 1836 starts things are getting ready to explode. In this chapter, I will talk about how a Texas provisional government was appointed, and one of the more disastrous events that took place in that year, it was  the Matamoros Expedition.
So who were the leaders in Texas during this time period and what were they doing. Remember that there were resolutions passed in 1832 and 1833 and nothing ever really happened. Well, there was also something they called consultation. The idea was first proposed by opponents of revolution in the early summer of 1835 in Mina Municipality.  Folks were hoping to come to some sort of agreement  with Mexico over how Texas was to be ruled. Eventually both moderate and radical attendees endorsed the concept to present a unified front. On August 15th, there was a meeting in Columbia where the term consultation was first used. Why they chose this term is unclear, many historians believe they hoped to avoid the revolutionary connotations that the word convention implied in Mexican politics. Like most things that took place among the colonists, there was no complete agreement on the power of this body. Some treated it as sovereign, with the ability to create legislation and in essence have some constitutional powers. Others insisted that the purpose of the  gathering was to simply investigate, counsel, and recommend some actions to the people. Though originally set for October 15, the Consultation was delayed until November 1 by the eruption of military hostilities earlier in the month. So on October 16 thirty-one members assembled at San Felipe and recognized the legitimacy of a Permanent Council for a two-week period. Enough of the delegates gathered on November 1 to begin deliberations, but no actual quorum existed until the fourth. They chose Branch T. Archer to preside.
Three issues dominated Consultation deliberations, and these were to prove pivotal. The purpose of the war, the power and structure of government, and the virtues of different leaders. William Barrett, as leader of the Austin forces, favored endorsement of the Constitution of 1824. Pragmatic arguments supported this position, since there was hope that Mexican liberals might still rally to support Texas. On the other side of the coin were the Wharton-Smith folks who held very anti-Mexican attitudes and sought an immediate declaration of independence. For a while it seemed as if the pragmatic side won because on November 7 the Consultation, by a vote of 33 to 14, endorsed establishment of "a provisional government upon the principles of the Constitution of 1824." However, this was to prove to be an illusion because at the same time the delegates declared that Antonio López de Santa Anna had already dissolved the social compact and that Texas had the right to declare its independence.
For a complete transcript of the program (pdf) – please go HERE
To Learn About My First Book – The Hidden History of Texas 1500-1815 go HERE