Texas & Southwestern Cattle Raisers Association applauds Texas Legislature on passage of truth in labeling legislation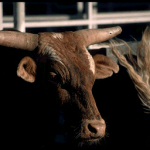 AUSTIN, Texas (May 2, 2023) ¬– Today, Texas & Southwestern Cattle Raisers Association (TSCRA) thanks the Texas Legislature for passing Senate Bill (SB) 664 relating to the labeling of analogue and cell-cultured products. SB 664 and its House counterpart, House Bill (HB) 1788, work to protect consumers from misleading claims about fake meat products.
"The passage of SB 664 represents the outstanding work of elected leaders who not only care about Texas consumer rights, but also protecting the rights of cattle raisers," said TSCRA President Arthur Uhl. "These bills ensure consumers are more informed and understand the source and origin of their food. The beef community would like to thank Sen. Charles Perry and Rep. Brad Buckley for their leadership in passing this legislation."
The passage of legislation comes after testimony from TSCRA Director Dustin Dean, owner of Dean & Peeler Meatworks, and TSCRA member BJ McElroy, chief operating officer of 44 Farms.
SB 664 was authored by Sen. Charles Perry and co-authored by Sens. Pete Flores and Lois Kolkhorst.
HB 1788 was authored by Rep. Brad Buckley with joint authors Reps. Dustin Burrows, Mary González, Ernest Bailes, and Stan Kitzman, and co-authors Reps. John Kuempel, Four Price, Bryan Slaton, and David Spiller.
The final bill has been passed to Gov. Abbott for his signature.