The Texas Drought is a real as it gets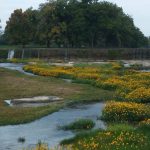 There are people who are either unaware of or just don't care abut the Texas drought. They have no idea how serious the drought is and how much worse it is going to become. ARCTexas is located in the city of Horseshoe Bay, Texas, in a part of the state known as the Highland Lakes. There are no natural lakes in the highland lakes, they are all man-made freshwater reservoirs. They were created by a series of dams on the Colorado River. The Colorado is fed by the Concho, San Saba, Llano, James, and Pedernales rivers. When those rivers are low so to is the Colorado. This then affects the lakes, then the cities and towns they serve. So how bad is it?
The city of Horseshoe Bay is on the South Side of Lake LBJ, which is also part of the Colorado River system. The city is known for its water activities. It has internationally known resort on the banks of the lake. There are million dollar homes with wonderful lake views. It is not an area that would seem to be worried about its water supply.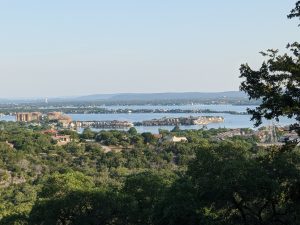 Yet it is. Due to the Texas drought, the city of Horseshoe Bay has announced that it is in extreme drought conditions and has issued a drought stage 2 irrigation schedule. Austin, Dripping Springs, Georgetown, and Kyle are all Central Texas cities that have imposed restrictions on watering and use of water.
On every social media platform you hear the cry, "if it would only rain, things would be good" well, it hasn't and it's not expected to any time soon. The Texas drought isn't one that has been taking place for the past year or even two years. Texas has been exceptionally dry for the better part of twenty years.

A sudden tropical storm, or three-day rain event may bring some temporary relief and it gives people a false sense of security.
It won't help in the long term because unless the rains fall where they are most needed it doesn't matter. For the drought to be broken, the rains must fall where the aquifers and rivers can be recharged. Recharge zones are not the concrete of urban areas. The Texas drought isn't going away, and everyone must do their part to help. In the next posting, I'll talk about how homeowners can help save water and also some money.
For more information on the Texas Drought visit HERE
For more coverage of water issues in Texas Visit our Water Issues Page