Steven F. Austin and the Original 300 Make Their Entrance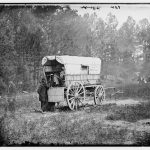 Podcast: Play in new window | Download
Today I want to focus on Steven F. Austin and the Original 300. So far, I have talked about how Mexican independence from Spain affected Texas. How Americans began to move into Texas and how they often interfered with local authorities. In this chapter, I will talk about the person known as the founder of Anglo-American Texas. Steven F. Austin and the Original 300.
He was born on November 3, 1793 to Moses and Maria (Brown) Austin in southwestern Virginia. His parents moved the family to Potosi in southeastern Missouri in 1798 and into what we now know as Washington County. His father sent him off the school in Connecticut and he eventually spent two years at Transylvania University in Lexington, Kentucky. In 1810 he took over the management of his father's land business. By 1820, he had moved to  Natchitoches (NA KA DISH), Louisiana and then to New Orleans. It was during this time that his father Moses was asking the Mexican government for permission to move 300 families into Texas.
Steven himself was not over enthusiastic about his father's Texas venture, but he decided to go along with it. However, Moses died soon after receiving approval and young Austin began to carry on the colonization enterprise under his father's grant. He came to an understanding with Governor Antonio Maria Martinez about certain administrative procedures and was permitted by the governor to explore the coastal plain between the San Antonio and Brazos rivers for the purpose of selecting a site for the proposed colony. Some of the arrangement details were he was able to offer land to settlers in quantities of 640 acres to the head of a family, 320 acres for his wife, 160 acres for each child, and 80 acres for each slave. Martinez warned Austin that he would be responsible for the colonist's good behavior. While Austin was in New Orleans recruiting people for the immigration, the provisional government set up after Mexican independence refused to approve the Spanish grant to Moses Austin, preferring to regulate colonization by a general immigration law….
For a complete transcript of today's show please go HERE