Has Texas Uncovered a New Groundwater Source for South and Central Texas?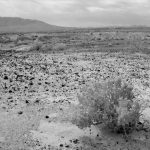 Michael Wilson – In 2021 the Texas Water Development Board announce the potential discovery of a new groundwater source for South and Central Texas. The Maverick Basin aquifer has tentatively been mapped to exist under Maverick, Zavala, Dimmit, Kinney, and Uvalde counties. Currently experts are examining the aquifer. Checking for water quality, quantity, and how the aquifer is recharged.
Once the studies are completed the Texas Water Development Board will have a much better idea of water supply needs. They will also be able to then gather data to understand any future demands that might be placed on the aquifer. Eventually, a decision will be made as to whether the Maverick Basin aquifer is to be classified as an official aquifer. Why is this important?
If the Maverick Basin aquifer is found to be a suitable new groundwater source for south and central Texas, it becomes a very attractive water supply option for the area. Having it designated as an official aquifer, then management plans can be put into place to ensure sustainability. While the aquifer is called the Maverick Basis aquifer, that it not necessarily going to be its official name. Since the aquifer is a part of the Glen Rose Formation, there is the possibility that it could be renamed to reflect its geographic location.
The aquifer that has a depth of over 5,000 feet and covers and area of approximately 3,000 square miles in Texas. The recharge zone is thought to be located about 50 miles of the Rio Grande in Mexico. That means it crosses two borders and so potential disagreements over the pumping of water from the aquifer might arise. Regardless of the potential issues, or final name, if this aquifer lives up to its potential, it will be a boon to the communities that it serves. With Texas being in the middle of a long and deep drought the news of this aquifer is indeed welcome.
Join the conversation on Twitter
Follow on LinkedIn
I'm getting ready to launch a newsletter, check it out