Is Twitter A Viable Place For My Company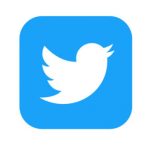 Twitter can be a viable place for your company depending on your target audience and the nature of your business. Here are some factors to consider when evaluating Twitter's suitability for your company:
Target Audience: Twitter's user base is diverse, but it tends to attract a younger demographic (18-49) compared to other social media platforms. If your target audience falls within this age range and is active on Twitter, it could be a suitable platform for your company.
Industry Relevance: Consider if your industry aligns well with Twitter's content format and user behavior. Twitter is known for real-time updates, news, and conversations. If your business is related to current events, news, entertainment, technology, or any other topic that generates discussions and engagement, Twitter can be a valuable platform.
Communication and Engagement: Twitter allows direct communication with your audience through tweets, replies, and direct messages. If you aim to engage with your customers, provide customer support, share updates, and build relationships, Twitter's interactive nature can be beneficial for your company.
Content Strategy: Twitter's character limit of 280 characters per tweet requires concise and attention-grabbing content. It's essential to develop a content strategy that aligns with Twitter's format. You can share links to blog posts, industry news, multimedia content, and engage in conversations using relevant hashtags.
Competition Analysis: Research your competitors to determine if they have an active presence on Twitter. Analyze their engagement levels, follower counts, and the effectiveness of their tweets. This information can help you gauge if Twitter is a viable platform within your industry.
Analytics and Advertising: Twitter provides analytics tools that can help you track engagement, reach, and audience demographics. Additionally, Twitter offers advertising options to promote your tweets and reach a broader audience. If you plan to invest in paid advertising or value detailed analytics, Twitter's offerings can be advantageous.
Social Issues: It is important to remember that anything you post on Twitter has the potential to become viral. You or your company is prepared for the pushback that you will receive from posting about divisive social issues. If you are not prepared for conflict, it is best to keep your posts specific to your products and how all segments of the population can use them.
Ultimately, it's important to assess whether your target audience actively uses Twitter and if the platform aligns with your business goals and content strategy. By understanding your audience's preferences and evaluating the competitive landscape, you can make an informed decision about whether Twitter is a viable place for your company.