Episode 27 (Battle of Goliad)
Podcast: Play in new window | Download
We're still in 1835 and I'm taking a closer look at each of the early battles skirmishes that took place as the year comes to a close and today it's the Battle of Goliad.
In my last episode I discussed what happened in Gonzales, Texas, almost simultaneously trouble was brewing in Goliad. That battle was not limited to one settlement, it encompassed several of the towns in and around the area and it is where we first meet General Cos of the Mexican Army. What could possibly be so important about a settlement, that quite frankly most people have never heard of, that it deserves special mention?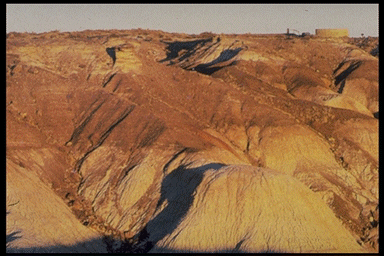 Before 1829, Goliad was called La Bahía, and it occupied a place on the main route from the Gulf of Mexico to San Antonio de Béxar. About the same times as San Antonio was established the Mexicans also established Copano (El Cópano), on Aransas Bay and it served as the principal port of entry into Texas. These three points, San Antonio, La Bahia (Goliad), and Copano were the key to control of South Texas. La Bahía had incredible strategic importance since it guarded the supply line from the coast to the principal city of San Antonio.
The roots of the Goliad Campaign of 1835 lay in Santa Anna's emergence in 1834 as president of Mexico and leader of the movement to establish the authority of a supreme central government. This clashed with the increasingly independent thinking in Texas arising in part from its distance from the central government in Mexico City and from its proximity to the United States. Santa Anna was determined to suppress any movements that were in favor of maintaining federalism and opposing his presidency.
Santa Ana ordered his brother-in-law, General Cos, to Texas in September to investigate the refusal of citizens at Anahuac to pay duties to the central government, I've talked about the Anahuac Disturbances in episode 20 and it's on the website, so I won't go into detail here.
Cos's goal was to proceed to San Antonio and ultimately San Felipe de Austin via Goliad with an army of 500 men. Their purpose was to reinforce Col. Domingo de Ugartechea and chastise the citizens of Texas for their attitude. This plan was well known in Texas, for many citizens had family in the interior and business connections there. The influential John J. Linn of Guadalupe Victoria warned as early as July 1835 that Cos would land at Copano.
In July at La Bahía presidio, Col. Nicolás Condelle (or Conde), who had been sent to secure Goliad and Copano for Cos's projected expedition, arrested the alcalde, stripped the town of its arms, pressed citizens into service, and quartered soldiers in their homes. These activities caused several clashes to take place and increased the tension.
General Cos landed at Copano about September 20. James Power, empresario of the Power and Hewetson colony and Cos's friend, sought out the general, who cordially informed the empresario of his orders to "repress with strong arm all those who, forgetting their duties to the nation which has adopted them as her children, are pushing forward with a desire to live at their own option without subjection to the laws." Power then warned the inland colonies that Cos had arrived and had marched to reinforce the government garrisons at Refugio, Goliad, and San Antonio, and would ultimately arrive at San Felipe de Austin.
Cos left Refugio on October 1 and entered Goliad the next day with an honor guard of thirty, followed, as rapidly as it could be landed, by the infantry battalion which numbered more than 400. Cos dispatched Capt. Manuel Sabriego, a commander of local rancheros, and about twenty-five men to Guadalupe Victoria to seize a cannon and arrest José M. J. Carbajal, though, like the incident at Gonzales, the attempt was unsuccessful. Alcalde Plácido Benavides led the militia of Victoria against surrendering either the cannon or Carbajal.
Cos departed from Goliad on October 5 with his honor guard and a battalion and marched unmolested toward Bexar, leaving behind a small detachment of twenty-seven men under Lt. Col. Francisco Sandoval and Captain Sabriego. Sabriego was also charged with guarding Cos's supplies, which had to be left at Goliad because no transportation was available.
A company of about fifty men under Ben Fort Smith and William H. Jack, set out to liberate Goliad and Copano from Mexican occupation. Another company of about forty men, mostly from the Matagorda area, organized under Capt. George M. Collinsworth, marched to Guadalupe Victoria, picking up recruits along the way. The unit reached Victoria on October 9. There the men ate, rested, and were reinforced by some thirty additional volunteers from Victoria, Goliad, Refugio and the surrounding area.
Forty-nine men of the company then signified on October 9 their intention to "take up the line of March for Goliad" by signing the "Compact of Volunteers.," The ultimate strength of the Collinsworth company probably reached some 120 men.
While at Victoria, Dimmitt, a De León colonist, received word from a contact at Goliad that Cos was on his way to Bexar and had left only a small garrison at the old Presidio La Bahía. Collinsworth marched his company southwestward across the prairie and after dark reached Manahuilla Creek, where they rested and sent a small party under Ira Ingram to scout the town. They were surprised by the appearance of Benjamin R. Milam, who had just escaped from prison in Monterrey and was traveling "to reach my countrymen in Texas." The well-known Milam was welcomed into Collinsworth's company, which resumed its march. Guided by those familiar with the area, the men reached Presidio La Bahía at about 11:00 P.M.; the scouting party was now reunited with the main unit. Before, during, and after the assault the company was additionally reinforced by volunteers from the Refugio area.
The Texans took the garrison by surprise and battled for about thirty minutes before capturing the presidio. Sandoval and Sabriego were among the prisoners, though almost twenty Mexican soldiers escaped to warn the Copano and Refugio garrisons, which then moved to Fort Lipantitlán. Prior to surrendering, Sandoval also sent word to Cos informing him of the situation. The Texans suffered several wounded but none killed; Sandoval lost three killed, seven wounded, and twenty-one made prisoner.
Within a few days about fifteen more Refugio colonists reinforced the Texan garrison now commanding the old presidio, and Ben Fort Smith's company also arrived with John Alley's company. A regiment of about 100 men was organized and elected Smith colonel, Collinsworth major, and Dimmitt captain. Gen. Stephen F. Austin soon ordered that the Goliad garrison be maintained at only 100 men, the rest to join the siege at Bexar. On October 14 Smith, Alley, and Benavides marched their companies to Bexar, while Collinsworth left to return to Matagorda and recruit men. The remaining Goliad volunteers elected Dimmitt captain. Ben Milam escorted Sandoval, Sabriego, and other captured officers to San Felipe via Gonzales, where General Austin freed Sabriego to return to his family at Goliad. (Sabriego later escaped to Mexico and returned as a leader of disaffected citizens of La Bahía, the Labadeños or Badeños; the Mexican citizens of Goliad generally did not favor the Texas cause, a factor perilously ignored by Dimmitt's successor, Fannin.) At the urging of Linn and others, the remaining Mexican prisoners at Goliad were released on their own recognizance.
The success of the Texans at Goliad contributed to their future success in the Siege of Bexar. Although Austin's army, provisioned and supplied by Dimmitt's stores at Goliad, had held Cos under siege at Bexar since October, an attack had not been made, and it became questionable whether an assault was preferable to abandoning the siege and falling back to a fortified Goliad before Santa Anna's main army could arrive from Mexico. When Edward Burleson succeeded Austin after the latter was sent to the United States by the provisional government, the new commander sent his adjutant and inspector general, Col. James Bowie, to "superintend the strengthening of the fortifications." Bowie arrived at Goliad about November 29, found Dimmitt's postponed expedition to Bexar now under way, and apparently joined it. About December 6 Dimmitt, probably Bowie, and a contingent of the Goliad garrison proceeded to Bexar and participated in the final assault against General Cos that had been initiated by Ben Milam and launched the morning of December 5. Whatever immediate contribution Dimmitt's force made in the success of the assault, Cos's ultimate defeat stemmed from the cutting of supply lines formerly guarded by Fort Lipantitlán, Goliad, and Copano, the keys to South Texas now controlled by the Texans .
Next episode, I'll take a deeper look at the Siege of Bexar. And if you want more information on Texas History, visit the Texas State Historical Association. I also have two audiobooks on the Hidden History of Texas one which deals with the 1500s to about 1820, and the other one 1820s to 1830s. You can find the books pretty much wherever you download or listen to audiobooks. Links to all the stores are on my publishers website https://ashbynavis.com.