Are you afraid of ChatGPT's functionality?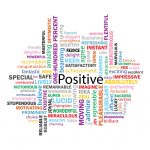 Recently in a discussion group I'm a member of, one of the participants asked a question that I've seen elsewhere. They asked, "Are you afraid of ChatGPT's functionality? It will kill the creativity in people because you can generate anything." As I thought about it, I realized that my answer to the first part is no, I'm not afraid of it.
In fact, I've found it very useful because I view it as another tool that can make my work life simpler. For example, my business partner used it to help write some press releases and a vision statement. Yes we had to edit the finished product to personalize them and clean it some awkward phrasing; but all in all it saved us from having to spend time and $ we didn't have. Time that we used to finish up some products that have realistic revenue generating capability.
All in all, I've found it to be almost like the yeast you put in dough to make it rise when you're baking bread or a brainstorming partner who can easily generate ideas, but who doesn't get offended if I don't like those ideas.
As far as killing creativity, shucks most people building websites don't use any creativity, they all cut and paste and use stock photos. Same goes with news stories, I've probably seen variations on the same news or sports story 100s of times. I truly believe that creative people will still create, lazy people will still try to pretend they create, or take credit for other people's work. Organizations and individuals who learn to adapt and work with this latest technology will survive and even thrive.
Now will it take some jobs? Oh yeah, that it will just as robots replaced humans in some manufacturing gigs. That' still not reason to be afraid of of ChatGPT's functionality
If  you're worried about your ability to be creative or communicate in a business environment check out my book