With experience developing over 350 mobile apps and digital media, and with over 100,000 downloads worldwide, we have built proven frameworks for apps that give us an advantage over anyone else. Our Texas based development and programming team, will happily discuss your ideas, and how we can turn those ideas into quality reality.
Games – A diverse series of easy to access titles, many with a Texas or historical theme.
Meditation – Sit back and relax, listen to actual recordings of various nature sounds. Ocean, thunder, and animal photography cycle as the vibrant sounds transport your mind to a virtual relaxation.
"We believe the synergy of the combined elements of sound and visuals, with modern electronic features will create an engaging experience."
Productivity – Specializing in apps for the farming and ranch industry, we can deliver a specialized mobile app that does not require either a data connection or WiFi in order to work. Your data is on your device, or it can be stored in the cloud if you so desire.
Audio Books from classics to modern, once downloaded, apps do not required WiFi. The audio books are fully self-contained on the device.
In case, we don't have what you want you can check out some others at Mobile App Development Companies
---
A Few Of Our Apps That Are Available at the Apple Store
↓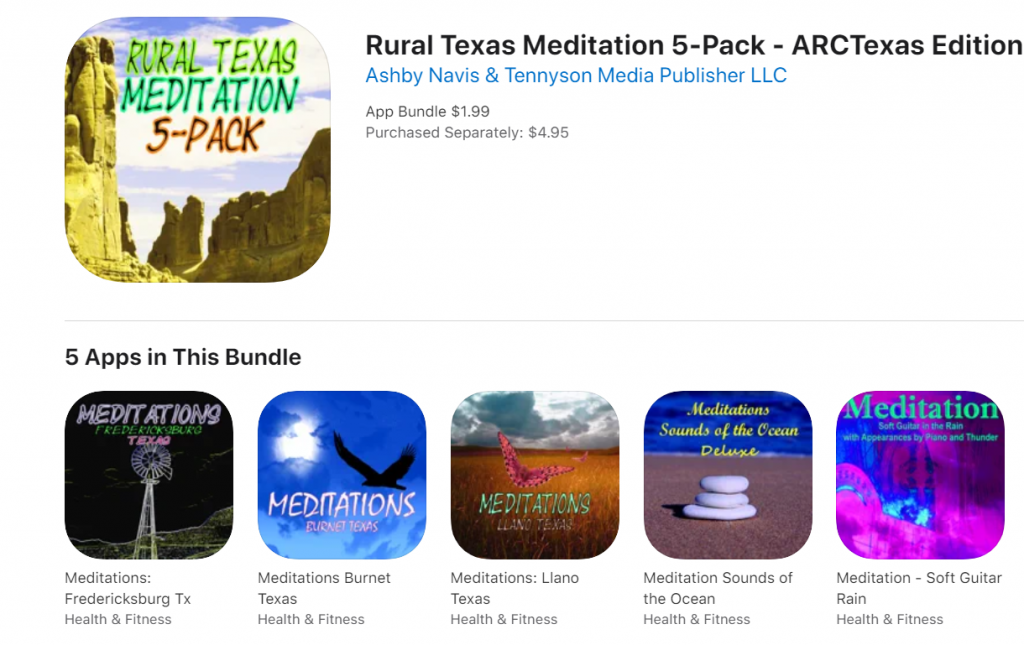 ---

A Few Of Our Apps That Are Available at the Google Play Store
↓


---
A Few Of Our Apps That Are Available in the Amazon App Store
↓