Episode 13 – Mexico Tries To Regulate Anglo Immigration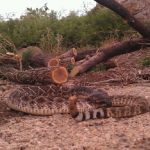 Podcast: Play in new window | Download
In this episode, I continue my discussion of what took place after Mexico took over governmental control of Texas. These laws were passed to try and regulate Anglo immigration.
In January of 1823 Mexico passed the Imperial Colonization Law The first law that was passed in January 1823, and it is known as the Imperial Colonization Law. The law invited Catholic immigrants to settle in Mexico. It provided for the employments of agents, called empresarios, to introduce families in units of 200 and it was an attempt to regulate Anglo immigration.
The national colonization law was passed on August 18, 1824. It became the basis of all colonization contracts that affected Texas, except for Austin's first contract. The law stated that it was up to the state to set up regulations to get divide unclaimed lands. Congress agreed to not make any major change in the policy of immigration before 1840, but it had the right to stop immigration from certain countries to protect national security.
The Coahuila and Texas State Colonization Law accepted the limits set by the national law. It gave heads of families who immigrated a league of land with the understanding that they should pay the state a small fee in installments at the end of the third, fourth, fifth, and sixth years after settlement.
Passage of the restrictive laws was the result of heightened suspicions that the United States intended to seize Texas.
Not a complete Transcript –
Follow me:
Reference Sites
Texas State Historical Association – https://www.tshaonline.org/home/
http://nationalhumanitiescenter.org/pds/amerbegin/power/text2/text2read.htm
The English Texans – Institute of Texas Cultures