Episode 12 – Mexico took Control Of Texas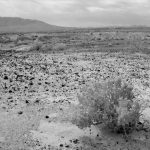 Podcast: Play in new window | Download
So far, I've talked about the Native Peoples, the Spanish, and the French and the role they each played in the territory we now call Texas.
Today, I want to talk about life in Texas once Mexico took control of Texas from Spain and also talk about the first group of English folks to enter into Texas. This information comes from the Texas Historical Association and several other sites, that are referenced on our site.
Before we discuss the early colonists and their relations with Mexico, we must understand that the first group of folks of English origin who came into Texas seem to be the probably some of the least colony-minded people to make the move and they often did their best to be invisible to the authorities…..
Visit the Texas Historical Society
To learn more about the peoples who settled visit the Institute of Texan Cultures