The Caddo, Wichita, Tigua, more first peoples, and the Spanish look to the interior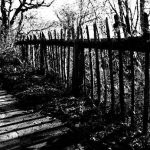 Podcast: Play in new window | Download
Here's a preview of what I talk about.
So far we've talked about the state of the world in the 1500s, the first Spanish expedition in Texas in the 1530s, and we've touched a little on the geography and the people who were living in Texas at that time. We have talked about the Jumano, the Apache, the Karankawas (Care-Ran-Kaw-WA) and the Coahuiltecans (KOE-ha-HWEE-ta-kanz), the Comanche, the Kiowas, and the Tonkawas (who were affiliated with the Wichita), because they were the first groups the Spanish encountered and with whom they had extensive dealings.
Today I want to focus on two more of the original main tribes, the Caddo, the Wichita and several of their smaller bands, and a tribe I mentioned in an early episode, the Tigua, and talk some more about Spanish exploration of the interior of Texas.
When we think about how tribes, we often think that they are one homogeneous group, and the Europeans who encountered the first peoples certainly thought that way.  Initially the term Caddo was designed to mean only one of at least twenty-five distinct but closely affiliated groups that resided around the Red River in Texas, Arkansas, Louisiana, and Oklahoma.  The term is derived from the French abbreviation of Kadohadacho, a word meaning "real chief" or "real Caddo" in the Kadohadacho dialect.  Europeans  called the Caddo groups such as the Hasinai, Kadohadacho, and Natchitoches confederacies, although the "confederacies" are better interpreted as family related affiliated groups or bands of Caddo communities….
F