Comanche, Kiowas, and Tonkawas, more First Peoples of Texas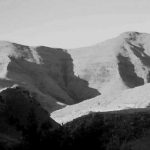 Podcast: Play in new window | Download
This week I want to explore more about the First Peoples of Texas particularly the Comanche, the Kiowas, and the Tonkawas, tribes that the Spanish and the French encountered.
So far we've talked about the state of the world in the 1500s, the first Spanish expedition in Texas in the 1530s, and we've touched a little on the geography and the people who were living in Texas at that time. We have talked about the Jumano, the Apache, the Karankawas (Care-Ran-Kaw-WA) and the Coahuiltecans (KOE-ha-HWEE-ta-kanz), because they were the first groups the Spanish encountered and with whom they had extensive dealings.
We looked at some of the differences between the Hunter-gathers tribes and the farming tribes. We discussed a little about the religious beliefs and how the majority of tribes embraced the idea of some type of a supreme being and they had creation stories.
For agricultural tribes, various ceremonies accompanied the planting and harvesting of crops.  Hunter-gatherers often sought the help of spirits before searching for game, which served as food for the tribe.
One of the major tribes of hunter-gatherers was the Comanche.  According to information from the Texas State Historical Association and the Encyclopedia Britannica, the Comanches started out in the Great Plains and began to migrate south due to pressure from other tribes such as the Blackfeet and Crow.  Eventually they ended up in Texas, where they discovered abundant game, a warm climate, and an animal that would eventually become almost their trademark wild mustangs.