Changes in Mexico and Spain (1800-1812)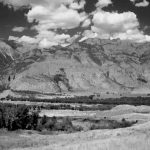 Podcast: Play in new window | Download
In this Episode I discuss Changes in Mexico and Spain during the early part of the 19th century. This is the years, 1800 to 1812.
If you ask many people in the United States when Mexican Independence Day is, they'll tell you it's on May 5th, or as it is commonly known, Cinco De Mayo. Well, that's not correct, it is another example of how many Americans really don't have any idea about history, Cinco De Mayo actually celebrates the Anniversary of the Battle of Puebla, a holiday celebrated in parts of Mexico and the United States in honour of a military victory in 1862 over the French forces of Napoleon III. It actually took place 40 plus years after Mexican independence from Spain.
Mexico celebrates its independence on September 15th, because that is when the struggle for independence began. It was September of 1810 and Father Miquel Hidalgo, the parish priest of the small town of Dolores in central Mexico, uttered the country's cry for independence. Mexican historians call it the Grito de Dolores (Cry of Dolores). Father Hidalgo called not only for liberation from Spain, but also for the end of slavery and the return of lands to the Indigenous inhabitants….
For A Transcript of this program go HERE
Follow ARCTexas
My personal account on Twitter