Here Come The Anglos (1821 to 1830) Part 1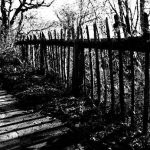 Podcast: Play in new window | Download
Here Come The Anglos (1821 to 1830) Part 1
I've told you about how Mexico achieved independence from Spain, and some of the ramifications that Mexico's independence held for Texas. In this episode I want to talk about some of the things going on in Texas between the year 1821 after independence and 1832. What takes place during this period has a direct affect on what will happen later and actually lays some of the groundwork for the colonists revolt against Mexican rule.
If you remember from my last discussion, both Spain and Mexico wanted a limited number of immigrants from the United States. They wanted an economic boost and they also wanted a buffer between established settlements and the native tribes that roamed throughout the territory. In this case, you can really say, here come the Anglos.
To accomplish this the Imperial Colonization Law was passed in January 1823, inviting Catholic immigrants to settle in Mexico. It provided for the employment of agents, called empresarios, to introduce families in units of 200. One of the sections of The Imperial Colonization Law from Spain had declared that all colonists must be Catholic, so that meant that Austin's first 300 families were affected and that included my ancestors, the Gates. Now that changed with the 1824 National Colonization Law and the 1825 Coahuila and Texas State Colonization Law which said that foreigners must be Christian, and not necessarily Catholics and that they had to live by the laws of the nation. What this meant was that they essentially agreed that they would be members of some established church. There were times when Protestant preachers (circuit preachers) would occasionally visit Texas, but it was rare that they held a service in public….
For the complete transcript of the program go HERE
Follow ARCTexas
My Historical Fiction Book – "For God, Glory, and Gold"
Available on Amazon or Barnes And Noble
My personal account on Twitter